In Memoriam: Noel Cooney
Noel Cooney, a member of th ACWS since the early 1990s tragically died on Thursday 27th September 2018, at the age of 78, at his home in Darwen, Lancashire.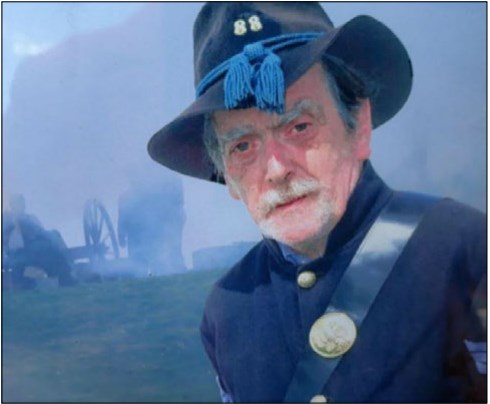 Noel had formed the 69th New York in 1995, with family & friends, including the late Dave Vaun. He was commanding officer for a number of years, and went on to form the 88th New York, and the 8th Ohio.
Latterly Noel had been in the US Staff, creating a 50th New York Engineers impression. As a long standing member, he had also completed a stint on the Board of Directors as the Health & Safety Director.
Our first thoughts are with his wife Pat, and daughter Frances Baker & family.
RIP
[Webmaster: Apologies for not posting this notice sooner, but I did not have all the information above until now.]